/* Here comes a new challenger */
Hi awesome people!
As you have seen we are progressing towards the game we promised to deliver you at a good pace. We are delivering updates every 2 weeks on steam to all alpha access backers and we hope to open this to all backers as soon as we have a more stable build (we think this is going to be very soon).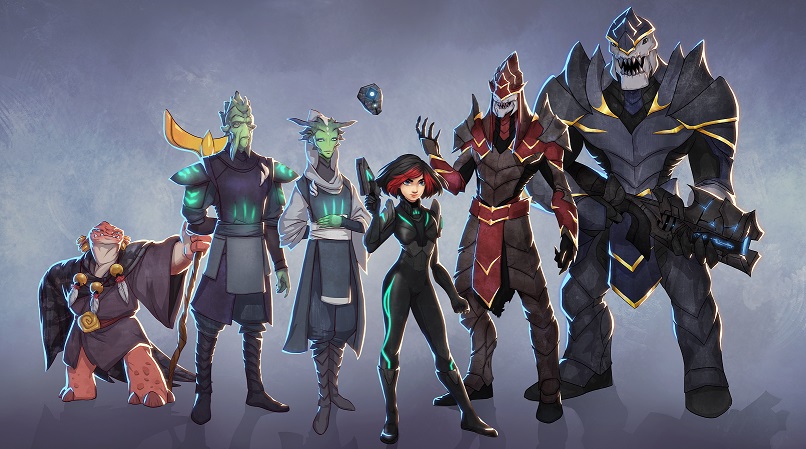 For that to happen we want to have the story of the levels that are in the current build be at least at the same state of polish as the rest of the game. We have been a bit behind on this and we can finally announce what was the reason. Unfortunately, Sergi Cardo, our illustration artist and creator of Jack, has had to leave us as personal reasons (moving to another country) clash with the schedule we have for the game. In these past months we have been looking for somebody that could pick up his mantle and we are happy to say we found her!
Concept Artist & Illustration
Munise started to draw from an early age and still enjoys it. During her studies she learned all about 3D creation for games and worked on titles such as Overwatch and Halo 5 with concept support and 3D assets. Since the end of 2015 she decided to freelance. She gives the game's narrative a face by illustrating the characters and stories of the Dimension Drive Universe.
Munise has been working with already for a couple of months and she has made impressive progress. Check out the "family" picture at the top of this post of all the characters in the game she has done. We can't wait to start adding her awesome art to the game! As usual feel free to leave us any comment here or in our social networks 😀